Our planet has taken care of us for more than

200,000 years.
Are you willing to take care of the planet for the next 30 days?


We've put together a list of 30 simple things you can do for the next 30 days (and beyond) to #Connect2Earth and create a more sustainable future for our planet.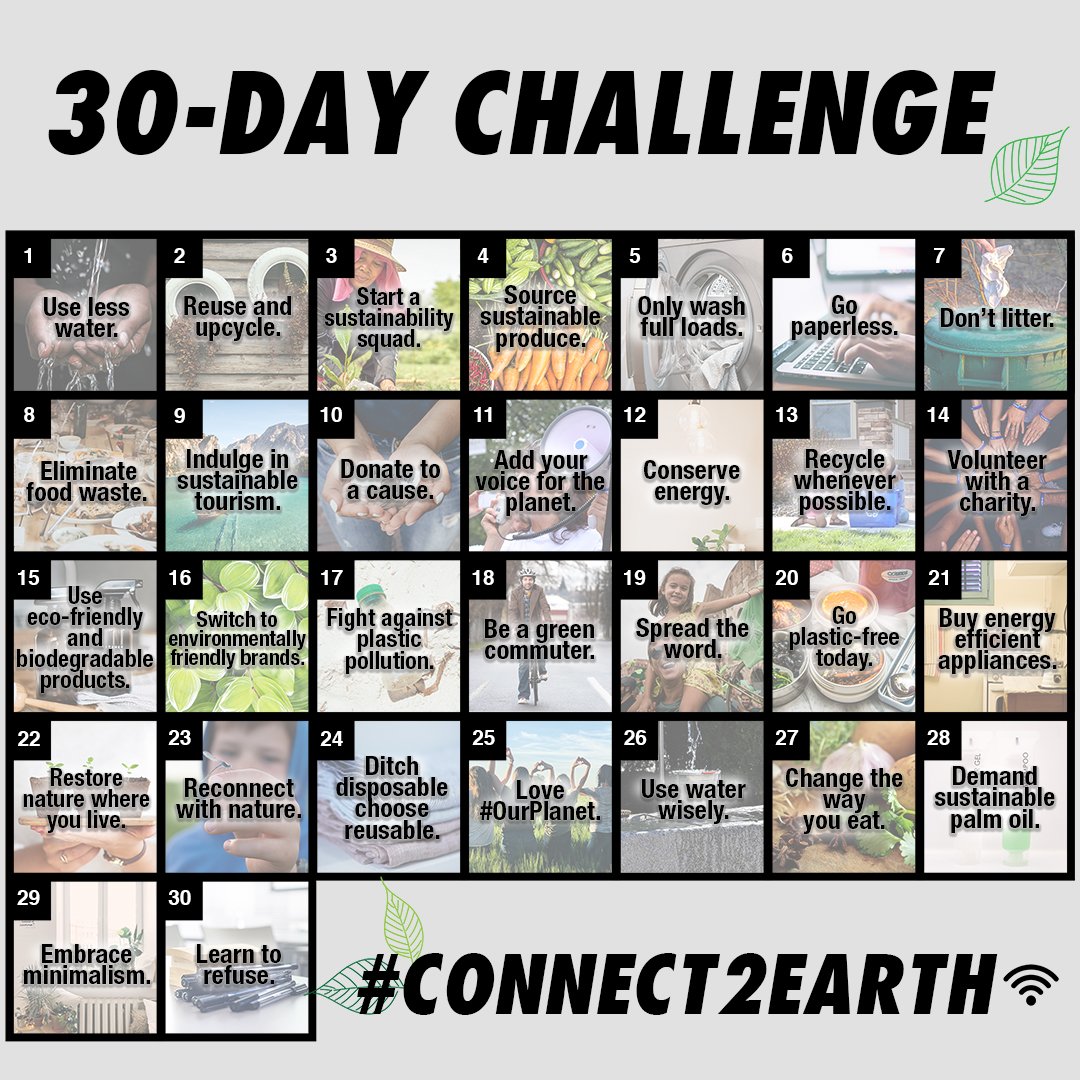 Take a video or photo of your actions and use the #Connect2Earth hashtag for a chance to be featured!
Do tag your friends and encourage them to join you for the month!